Artist's Works
Using brilliant industrial fabric dyes on mould made water colour paper, Paul Johnson has evolved a style that is uniquely his own. He uses the dyed sheets to construct a wide range of one-of-a-kind movable books often containing several hundred engineered pieces. Some are 360 degree carousels telling a theatre-like story 'in the round', others are 180 degree houses or spacecraft (complete with rooms with pop-up furniture) and books designed to be hung like a picture in a Plexiglas box frame. As a child he grew up in the ancient city of Norwich – a medieval church on every street – so it is not surprising that his inspiration comes from ecclesiastical art especially illumination. But he is also motivated by Japanese art notably the colour woodblock prints of Hiroshige and Hokusai. His work comes in a variety of forms and sizes and he is happy to discuss commissioning work to meet specific requirements.
Jump to New Works
Please click the images of artwork to see an enlarged image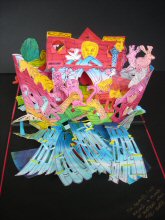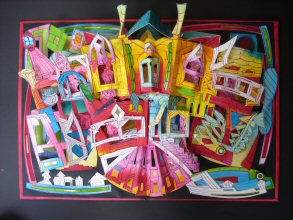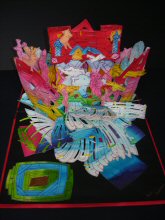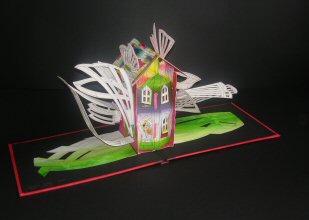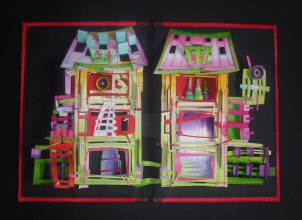 Books of Hours
Paul Johnson's unique small books are inspired by medieval hand-painted books. These are decorated with hand dyed cotton and presented in a box case.


miniature $25
small $40
medium $65
large $125/$145
'Cathedral' $225

Especially commissioned books $150- $2000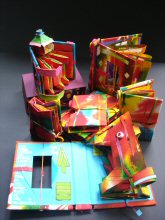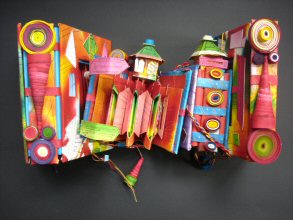 Please contact Paul Johnson for further information.
Please click the images of artwork to see an enlarged image